disinfection OF finnished REPAIR -- After disinfection is complete your denture is rinsed with bottled water and placed in zip lock bag .
Google reviews -- Jamel Halila ***** Excellent service recomend 100% ------ john price ***** ecellent service top denture repaird on sunday afternoon .perfect. a great service john price
Go to LABORATORY denture REPAIR
LABORATORY denture REPAIR
LOCAL DENTURE REPAIR SERVICE. BRING YOUR DENTURE TO MY LABORATORY .49 HIGH ST STAPLEHILL BRISTOL AND I WILL REPAIR FOR A FIXED FEE OF £35. PHONE FIRST FOR THE EARLIEST AVAILABLE APPOINTMENT ..07547730092 ..
Go to HOME denture REPAIRs *
HOME denture REPAIRs *
FALSE TEETH REPAIR. I WILL COLLECT, REPAIR AND RETURN YOU DENTURES AT A TIME THAT IS CONVENIENT TO YOURSELF IN THE BRISTOL AND BATH AREA FOR A FIXED* FEE OF £55.. PHONE ANYTIME INCLUDING BANK HOLIDAYS, EVENING AND WEEKENDS.
spare set – copy denture
I CAN MAKE YOU A COPY DENTURE, IT WILL BE EXACTLY THE SAME AS THE DENTURE YOU ARE WEARING NOW- COST £85 PER DENTURE. DISCOUNTS AVAILABLE FOR SECOND DENTURE.
DENTURE ADJUSTMENT
With over 30 years of experience with dentures. I am confidant I have the skills to make the changes to your Denture to solve your problem . , I can help Dentures Fit tighter. Ease sore spots , In fact anything you need doing . Just Phone for a chat , I can help solve .– No improvement No charge " Guarantee "
DENTURE TOOTH ADDITION
I can replace old teeth for new teeth to improve cosmetic appearance or fill gaps, even replace discolored stained old teeth , lighter color Tooth shades available . . Free Advice and prices estimates — No improvement No charge " Guarantee " —
BEFORE AND AFTER
BRISTOL AND BATH false teeth repair DENTURE REPAIR
Your local - Denture Repair -Copy Denture service - for Bristol- Part of David Kearns Laboratory established 1988.
FULLY QUALIFIED FOR 30+ YEARS EST 1988
My favorite part of repairing dentures is thinking how to best solve your denture problem to give you the very best results, My personal best repair was when a puppy chewed a customer's denture breaking it into 7 pieces !!! See the pictures at the below very happy customer IF YOU HAVE BROKEN DENTURES AND NEED A FALSE TEETH REPAIR JUST PHONE FOR A QUICK DENTURE REPAIR OR COPY DENTURE SERVICES , JUST PHONE AND MAKE AN APPOINTMENT . WILL REPAIR YOUR DENTURES ( WAITING TIME APPROXIMATELY 45 MINS )...LAB REPAIR ..... FOR A FIXED PRICE OF £30 . PHONE 07547730092 ...TO MAKE ARRANGEMENTS ...I LOOK FORWARD TO MEETING YOU...... DAVE KEARNS
FIXED PRICES

G.D.C REGISTERED

YES PHONE ANYTIME

JUST PHONE FOR AVAILABILITY.. IF I CAN HELP YOU.. I WILL
COPY DENTURE
How comforting would it be to have a spare denture always to hand so when embarrassing denture failures happen you are covered -- Believe me I can make an exact copy for only £85 each and Trust in my 100% satisfaction or money back guarantee-- PHONE NOW 07547730092 TO BOOK MY COPY DENTURE SERVICE--I will need your denture for 45mins to take measurements -- then I will make your copy denture in 2-3 days -- discounts avalible for any second denture copyed -- I use materials made in Germany and UK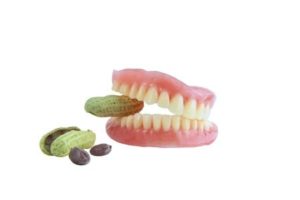 STRENGTH
MADE FROM THE SAME MATERIAL AS YOUR DENTURE – I use materials made in Germany and UK
COPY DENTURES ARE MADE FROAM THE SAME MATERIAL SO HAVE THE SAME STRENGTH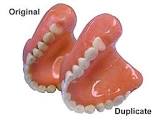 HOW THEY FIT
IDENTICAL TO ORIGINAL –
ON IMPRESSION IS TAKEN SO THE FIT IS NOT IMPROVED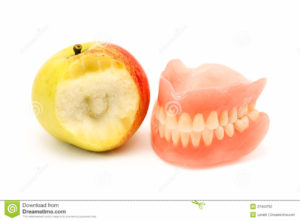 EATING WILL BE THE SAME AS WITH YOUR ORIGINAL DENTURES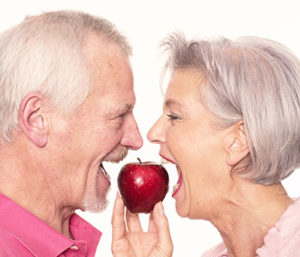 PEACE OF MIND
NEVER GET CAUGHT OUT
YOU CAN RELAX , IF YOU DENTURE LETS YOU DOWN ,YOU HAVE A SPARE SET
COPY DENTURES I HAVE MADE
BATH and BRISTOL DENTURE REPAIR " Home collection service " fixed price £55 collection-repair-return -sAME DAY ,7 DAYS A WEEK,, SO EASY ! why not ?
COLLECTION AREA AROUND BRISTOL AND BATH ..- PHONE FOR DETAILS - LAB DENTURE REPAIR £35 ----- HOME DENTURE REPAIR £55------ COPY DENTURE £85 ----DENTURE CLEANING £15
PHONE 07547730092
FOR EARLIEST AVAILABLE APPOINTMENT